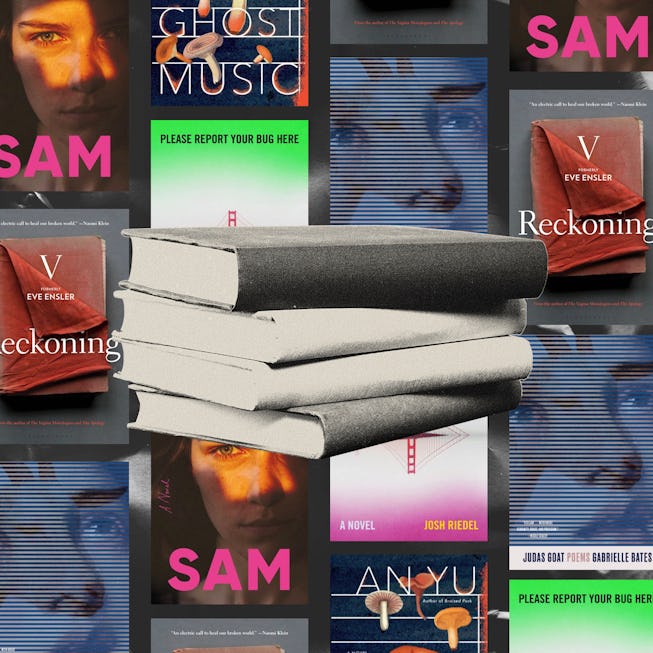 NYLON Daily Newsletter: January 3, 2023
The hottest book releases out this month, an ode to Vivienne Westwood's legacy, and more.
A version of this content appeared in NYLON's daily newsletter on Jan. 1, 2023. If you like what you see, sign up to receive it in your inbox right here.
The Hottest New Books Out In January
2023 is already gearing up to be an incredible year for books, and January is starting off incredibly strong. We've got two very different coming-of-age novels, Vagina Monologue author Eve Ensler's memoir, Bret Easton Ellis' first novel in over a decade, and more. READ MORE
Remembering Vivienne Westwood
BEHIND VIVIENNE WESTWOOD'S PEARL CHOKER HISTORY AND COMEBACK
THE 17 BEST VIVIENNE WESTWOOD RED CARPET MOMENTS
Must-Read
BABYLON AND THE DEATH OF THE PARTY GIRL
It's a tale as old as time, and one that is retold in Babylon, the colossally long, Oscar-bait offering from Damien Chazelle that chronicles Hollywood's transition into sound films. Showcasing the decadent, depraved underground nightlife scene of the 1920s — an era filled with loose sex, plentiful drugs and debauchery — the film begins with a party that has everything: mountains of cocaine, public sex, rich men with fetishes, overdoses, and French 75s. READ MORE
MUSIC
PARIS HILTON DROPPED A NEW VERSION OF HER 2006 HIT "STARS ARE BLIND"
HOW TO STREAM SMTOWN LIVE 2023
ICYMI
YOUR JANUARY 2023 HOROSCOPE DELIVERS A ROCKY START
With Mercury and Mars retrogrades taking a minute to get unstuck, your January 2023 horoscope may feel like a month-long hangover. READ MORE
FURTHER READING
→ KRISTIN CAVALLARI GOT COZY WITH THIS BACHELOR STAR ON NEW YEAR'S EVE
→ THIS IRANIAN BEAUTY FOUNDER WANTS MAKEUP TO BE ABOUT LIBERATION
→ IS MODERN LIFE RUINING OUR POWERS OF CONCENTRATION?
Get all this (plus more) in your inbox — subscribe to the NYLON daily newsletter.