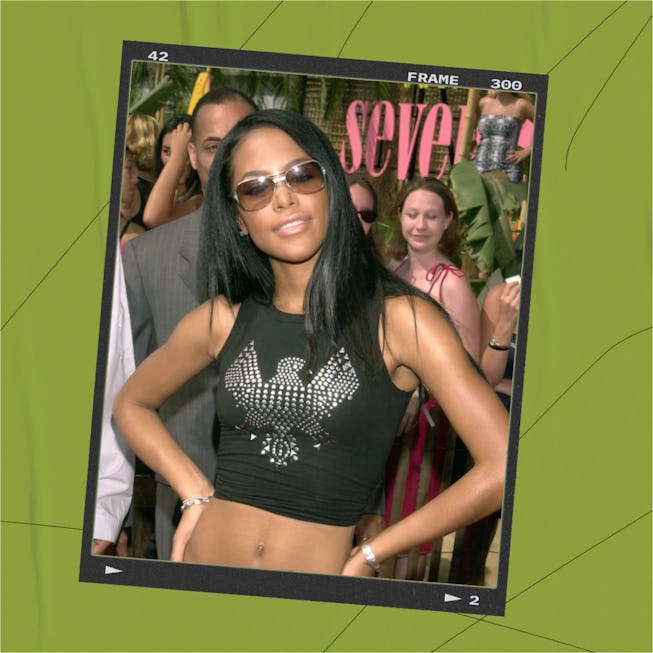 NYLON Daily Newsletter: January 4, 2023
R. Kelly forced Aaliyah to sign an NDA following their annulment, Fall Out boy is teasing new music, & more.
A version of this content appeared in NYLON's daily newsletter on Jan. 4 2023. If you like what you see, sign up to receive it in your inbox right here.
R. Kelly Forced Aaliyah To Sign An NDA After Their Annulment
Surviving R. Kelly, the Lifetime docuseries that premiered four years ago, aired its final two segments on January 2 and 3, unveiling new and disturbing details about the singer's relationship with Aaliyah when she was a teenager.
It was revealed that Jane Doe #1 in the 2022 R. Kelly trial was actually Aaliyah, the late singer who married Kelly when she was just 15 years old in 1994. READ MORE
New Music
FALL OUT BOY IS TEASING NEW MUSIC
14 NEW MUSICIANS & BANDS TO KNOW IN 2023
MUST-READ
THE SPIRITUAL MEANING OF JANUARY'S FULL MOON IN CANCER
Although 2023's astrology got off to a bumpy start — a fresh Mercury retrograde in Capricorn and a never-ending Mars retrograde in Gemini, for starters — the cosmos are balancing the scales with a full moon in Cancer on January 6 at 6:08 p.m. EST. At its core, this lunation is a salve. The moon loves to be in Cancer, its place of its domicile, and can work up some extra healing for us here on Earth. READ MORE
K-POP DISPATCH
NEWJEANS ON "DITTO" & THEIR 2023 RESOLUTIONS
BLACKPINK'S JISOO ANNOUNCES PLANS FOR HER FIRST SOLO ALBUM
ICYMI
HOW DR. MARTENS HAS KEPT THE SPIRIT OF SUBCULTURE ALIVE FOR MORE THAN 60 YEARS
"For me to see these different celebrities or influencers wearing the product, I think it's a beautiful thing. I also think it's beautiful because it's just organic, which is the most important thing," the brand's creative director Darren McKoy tells NYLON. "They come to us, and they ask us for pairs; we don't go out and push and say, 'We need to put this on this person or this person.' It's just a natural, organic connection." READ MORE
FURTHER READING
→ A COMPLETE HISTORY OF THE UNDERWEAR-AS-OUTERWEAR TREND
→ GWYNETH PALTROW DID A MINIMALIST TAKE ON BARBIECORE
→ COLIN FARRELL AND EMMA THOMPSON ON LONELINESS AND LEGACY
Get all this (plus more) in your inbox — subscribe to the NYLON daily newsletter.