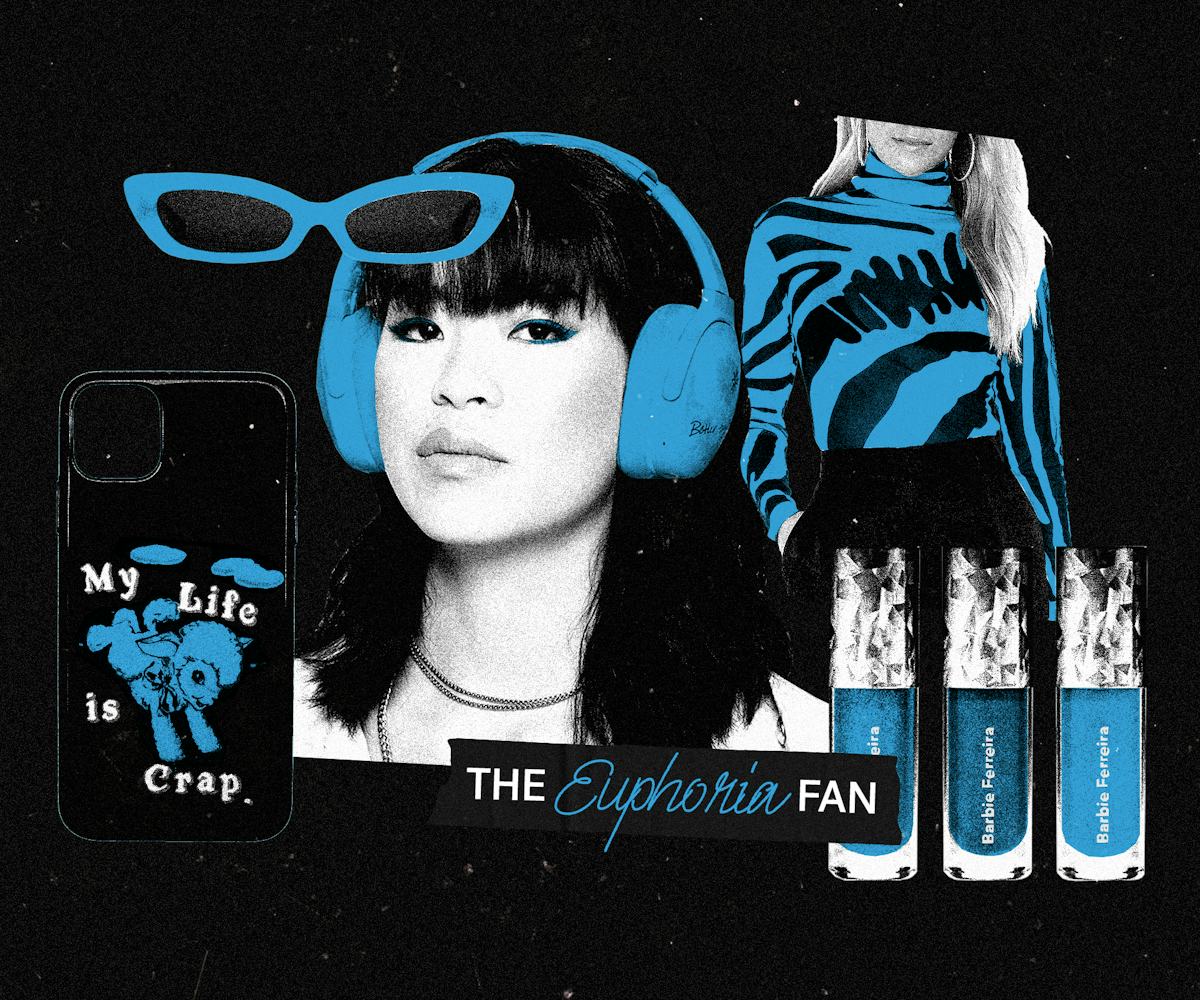 19 Bold Gifts For The Euphoria Fan In Your Life
Corsets, glitter, and gloss for the holidays.
'Tis officially the season for gift-giving. For us, that's a full month in which we'll be providing gift ideas for everyone on your list with our holiday gift guides. So make your holiday shopping a breeze this season, and let us help you find gifts for all the people in your life.
Glitter, drugs, edgy outfits, and troubled teens: Euphoria is on the horizon. Although the pandemic pushed back the filming of the HBO show's highly anticipated second season, fans can rest assured the iconic series is in the works once again. Fans were kept preoccupied with the two special bridge episodes about Rue (Zendaya) and Jules (Hunter Schafer) in December 2020 and January 2021. But in May 2021, Zendaya (the youngest Emmy award winner ever for her performance in Euphoria) shared photos on Instagram revealing that production had started, which means the hype for the series can officially resume.
Though there haven't been any new episodes to marathon lately, the award-winning high school drama (which almost featured Lil Nas X in the next season) still very much remains a cultural phenomenon — from the makeup to the fashion and the very Gen-Z accessories, the series is full of style inspiration, making it easy to find perfect Euphoria gifts for friends who can't get enough of the show. And there's no better time of year than now to get into the moody-teen spirit of glitter, rhinestones, and cropped everything for the holidays.
Up ahead are 21 Euphoria gifts ranging from tech to jewelry that will surely delight the biggest fan of the show you have in your life — even if that person is yourself. Happy gifting!
We only include products that have been independently selected by NYLON's editorial team. However, we may receive a portion of sales if you purchase a product through a link in this article.
1. Loose Glitter
Get your hands on the exact brand of glitter concentrate that the makeup artists use on the actors in Euphoria.
2. Icy Blue Eyeshadow
Recreate any one of Maddy's icy girl makeup looks with this palette.
3. Denim Crop Top
The denim looks from Season 1 were absolutely culture-defining, and this corset top is serving some serious Cassie (played by Sydney Sweeney) vibes.
4. Soulmate Bracelets
Maddy's line, "B*tch, you're my soulmate" really rang deep. Tell your soulmate how much you love them with this matching bracelet set.
5. Maroon Hoodie
This maroon hoodie will be everything for a Rue and/or Zendaya stan — and who isn't a Zendaya stan?
6. Behind-The-Scenes Info
This box set of eight books is a deep dive into the creative process behind the show — everything from storyboards to casting calls to costume design — making it the perfect gift for a mega Euphoria fan.
7. Colorful Headphones
Fun headphones are a must for any teen — these colorful tie-dye Skullcandy x Collina Strada headphones are it.
8. Face Jewels
No Euphoria-inspired makeup look is complete without face jewels and gems.
9. Cutout Pants
Maddy wore this pair of bottoms and matching top in purple in the show.
10. Personalized Choker
Adding a monogram or symbol to this o-ring choker is a great gift with a personalized touch.
11. Oval Sunglasses
Oval sunglasses, just like the pairs Maddy and Kat wear, are the '90s-inspired "It Girl" sunglasses everyone needs.
12. Tie-Dye T-Shirt
In the show, Jules wears multiple tops from Eckhaus Latta, including ones very similar to this style.
13. Official Pins
This is one of the best Euphoria gifts to give: something small, sweet, and direct from the official HBO shop.
14. Lip Gloss Set
This mini lip gloss set is a great stocking stuffer for you or anyone you know who stan Barbie Ferriera aka Kat in the show.
15. Vintage-Inspired Corset
The Euphoria girlies really did love their corsets in Season 1. Let your bestie channel Maddy with this Victorian-inspired one.
16. Press-On Nails
These reusable press-on nails take at-home manicures to the next level.
17. Glittery Eyeshadow Palette
This is an incredibly pigmented, versatile, and blendable palette for the most artistic Euphoria-inspired looks.
18. Autographed Script Reprint
This collector's autographed reprint script covers the entire pilot episode of Euphoria in full — all 64 pages.
19. Liquid Eyeliner Kit
Become your own intricate glam team with this By Melolops collaboration with one of Instagram's most talented makeup artists, Cutcreaser. The kit comes complete with eight mini water inks and four eyeliner brushes for the ultimate precision.