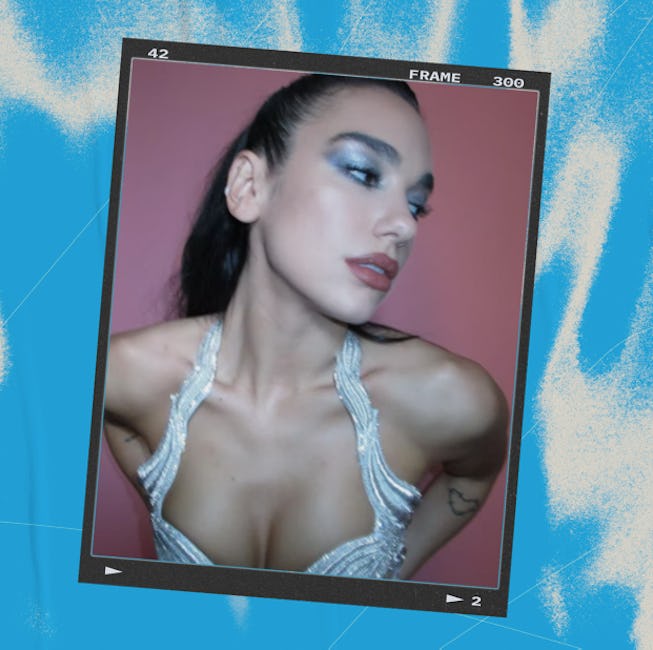 NYLON Daily Newsletter: January 6, 2023
Blue eyeshadow gets a modern update with the "washed denim" trend, Miley Cyrus is releasing her 8th studio album, & more.
A version of this content appeared in NYLON's daily newsletter on Jan. 6 2023. If you like what you see, sign up to receive it in your inbox right here.
Antonia Gentry On Ginny & Georgia's "Really Dark" Season 2
A month before Ginny & Georgia dropped on Netflix in February 2021, Antonia Gentry moved back in with her parents, doing virtual press from her childhood bedroom. Within a few weeks of the show's premiere, she noticed a shift. "Suddenly, I leave my house and I'm going to a coffee shop I've gone to since I was 11 and people are like, 'Oh my God, it's Ginny!' I'm like, 'Hello.'" READ MORE
TIKTOK'S "WASHED DENIM" EYESHADOW TREND IS Y2K BEAUTY UPDATED FOR 2023
As we excavate resurfacing trendy items like Juicy Couture tracksuits, micro-mini skirts, and low rise jeans out from the depths of our closets (or from Depop for those born after 2000), the Y2K era seems like a very distant past. But one nostalgic trend in particular—blue eyeshadow—has existed long before the era of teacup dogs hanging out of oversized handbags. READ MORE
MUSIC
THE 20 MOST ANTICIPATED ALBUMS OF 2023
MILEY CYRUS' NEW ALBUM IS A LOVE LETTER TO LA
MUST-READ
MEET THE VOICE BEHIND M3GAN, 2023'S ULTIMATE IT GIRL
We are only a week into the new year and the It Girl of 2023 — nay the 21st century — has already emerged — and her name is M3GAN. Between the flawless hair, killer dance moves, and psychotic tendencies, you simply can't deny it — M3GAN is It. And behind every fictional animatronic AI comes a voice that can charm you one minute and make you swear off all technology the next. That would be Jenna Davis, the 18-year-old voice behind 2023's breakout star. READ MORE
ASTROLOGY
HOW TO EMBRACE BLACK MOON LILITH IN LEO
JANUARY'S FULL MOON IN CANCER, EXPLAINED
ICYMI
FOR SEXY UNIQUE PODCAST, REALITY TV IS THE ULTIMATE TRAGICOMEDY
Hosts Lara Marie Schoenhals and Carey O'Donnell are reality television anthropologists. READ MORE
FURTHER READING
→ I CAN'T STOP WEARING MY DAD'S FAVORITE FASHION ACCESSORY
→ IS BELLA HADID'S STYLE PLUS-SIZE FRIENDLY? I DRESSED UP LIKE HER FOR A WEEK TO FIND OUT
→ 8 FILMS THAT PROVE THE PERIOD GENRE ISN'T BORING
Get all this (plus more) in your inbox — subscribe to the NYLON daily newsletter.